January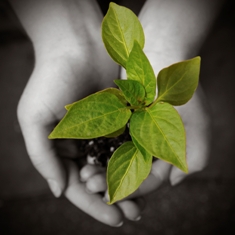 True life is lived when tiny changes occur.
-Leo Tolstoy
 New Year, New You
Welcome to the New Year and the first newsletter from The Wright Coach. The purpose of this newsletter is to provide information, tools and tips for energy management in order to create optimal health and functional well-being for greater productivity and happiness at home and at work. Each publication will present a glimpse into the latest research on how our bodies produce and assimilate energy and information for optimal health and the daily expression of DNA.
With new knowledge stemming from on-going research in fields such as neurobiology, physiology of exercise, emotional biology and functional medicine, we now have the opportunity to gain more control over our health in order to live fully engaged and fully functional at any age. These findings have no age limits, either up or down. People in their 70's, 80's and 90's are playing tennis, skiing, gardening, traveling and more with greater vitality then they had in their 40's and 50's. At the younger end of the spectrum, aging begins in our 20's. When you turn 30, the quality of life is really up to you. I invite you to take charge of the health and quality of you life, Now. Don't wait-get in the game. This newsletter will deliver viable ways to make that happen. Let's get started.
A lot of people begin the New Year by making resolutions. We've all been there. We take a vow to lose weight, exercise more or spend more time with our family. We start the year with great intentions, but then we quickly relapse into old habits. Why is it so hard to stick to those New Year's resolutions?
Here are some ways you can make your intentions a reality this year:
 Write down your intentions and keep them in a visible place, like taped to your bedroom mirror or the dashboard of your car.
Get to the source of whatever is keeping you in a rut. Are you in a stressful relationship that causes you to eat a pint of Ben & Jerry's every night? Are you stressed at your job and feel too tired to exercise after work?  If you don't tackle the root of the behavior, it will be much harder to accomplish your goal
Be clear about what your life would look like once you achieve your goal. If you resolve to go to the gym more, how will this benefit you? Get connected to the result of your action, and you will be more likely to stick with your plan.
Share your resolutions with friends and family. Hold each other accountable for achieving your goals. If you want to go to the gym more, have a friend call you two or three times a week to check on you or invite them to join you.
Reward yourself with every little accomplishment. If your intention is to lose weight and you lose 1 pound a week, pamper yourself with a massage.
Big changes do not require big leaps. Permanent change is more likely to happen gradually than through one big restrictive plan. Allow yourself to climb the ladder one rung at a time.
Happy New Year!
Food Focus: Sea Vegetables
In traditional Chinese healing, sea vegetables correspond to the winter season and to the kidneys, adrenal glands, bladder and reproductive organs. The strengthening, balancing and cleansing properties of sea vegetables are known to help these organs as well as the hair, skin and nails. Sea vegetables (or seaweeds) provide a variety of minerals and vitamins, including calcium, iron and iodine, and can help balance hormone and thyroid levels in the body. Eating too many processed foods or foods grown in mineral-depleted soil can result in a lack of minerals in the body, leading to cravings for salty or sugary foods. Adding sea vegetables to your diet can help balance your energy levels and alleviate cravings. 
Recipe of the Month: Mighty Miso Soup
Prep Time: 5-10 minutes
Cooking Time: 10-15 minutes
Yield: 4-5 servings
 Ingredients:
4-5 cups spring water
1-2 inch strip of wakame, rinsed and soaked 5 minutes
in 1 cup of water until softened
1-2 cups thinly sliced vegetables of your choice (see notes)
2-3 teaspoons barley miso
2 scallions, finely chopped
Directions:
Chop soaked wakame.
Discard soaking water or use on houseplants for a boost of minerals.
Place water and wakame in a soup pot and bring to a boil.
Add root vegetables first and simmer gently for 5 minutes or until tender.
Add leafy vegetables and simmer for 2-3 minutes.
Remove about 1/2 cup of liquid from pot and dissolve miso into it. Return it to the pot.
Reduce heat to very low; do not boil or simmer miso broth.
Allow soup to cook 2-3 minutes.
Garnish with scallions and serve.
Note:
Any combination of vegetables can be used in miso soup. Here are some classic combinations:
onion-daikon: cleansing
onion-carrot-shiitake mushroom-kale: mildly sweet
onion-winter squash-cabbage: great in wintertime
leek-corn-broccoli: great in summertime
 Variations:
Add cooked grains at the start of making the soup. They will become nice and soft.
Add a tablespoon of uncooked quinoa or millet at the beginning and let it cook with vegetables for 20 minutes.
Add cubed tofu toward the end.
Add bean sprouts toward the end.
Season with 1/2 teaspoon ginger juice for an interesting twist.
If using dry shiitake mushrooms, let them soak for 20 minutes, slice and add at the beginning.
Energy Management Tips for creating a healthier new you:
Physical Energy Domain: Start moving. Choose an activity you enjoy and will stick with for at least 30 days. It can be anything from running, walking, gardening, swimming, even vacuuming-just move. Move regularly, a least 4-5 times a week. Movement influences our health, our energy, our mood, and our productivity. If you make it part of your life it will, believe it or not, make you happier. 
Emotional Energy Domain: When you talk with another person, give them your undivided attention. Listen without interrupting. Listen non-judgmentally. Listen to hear. This builds trust, empathy and enriches the relationship.
Mental Energy Domain: We can't change the past and we can't change what's happening in our external world right now, but we can change how we respond. How are you interpreting your external world? Challenge the story you're telling yourself when something happens that hurts you or makes you feel bad. Create a story that is more positive and empowering without denying the facts.

Feed that story.

Spiritual Energy Domain: Engage mindful living. Two times each day, stop and listen to your body. Focus on your breathing. Simply observe what's coming up for you and let it pass. You may become aware of physical sensations, emotions, or thoughts. What ever you notice, see it as a passing event without doing anything with it. Learning to observe yourself is the first step to becoming your self-coach. Simple observation frees you from the compulsion to act on every emotion or thought that arises. It gives you choices.
Forward to a Friend
It's such a pleasure to help those closest to us become happier and healthier. Please forward this newsletter to friends, family members or colleagues who might be interested and inspired by it. Thank you for your time and energy. Make this an excellent month!